Square is partner of the association Chiens Guides de Lyon
(Guide dog training)
Square is a partner of the Association "Chiens Guides de Lyon & Centre Est" which helps visually impaired people.
We created their 100% accessible* application and we regularly produce their "Partners" magazine in accessible* PDF and audio versions.
*Accessible = optimised to be read by a voice assistant.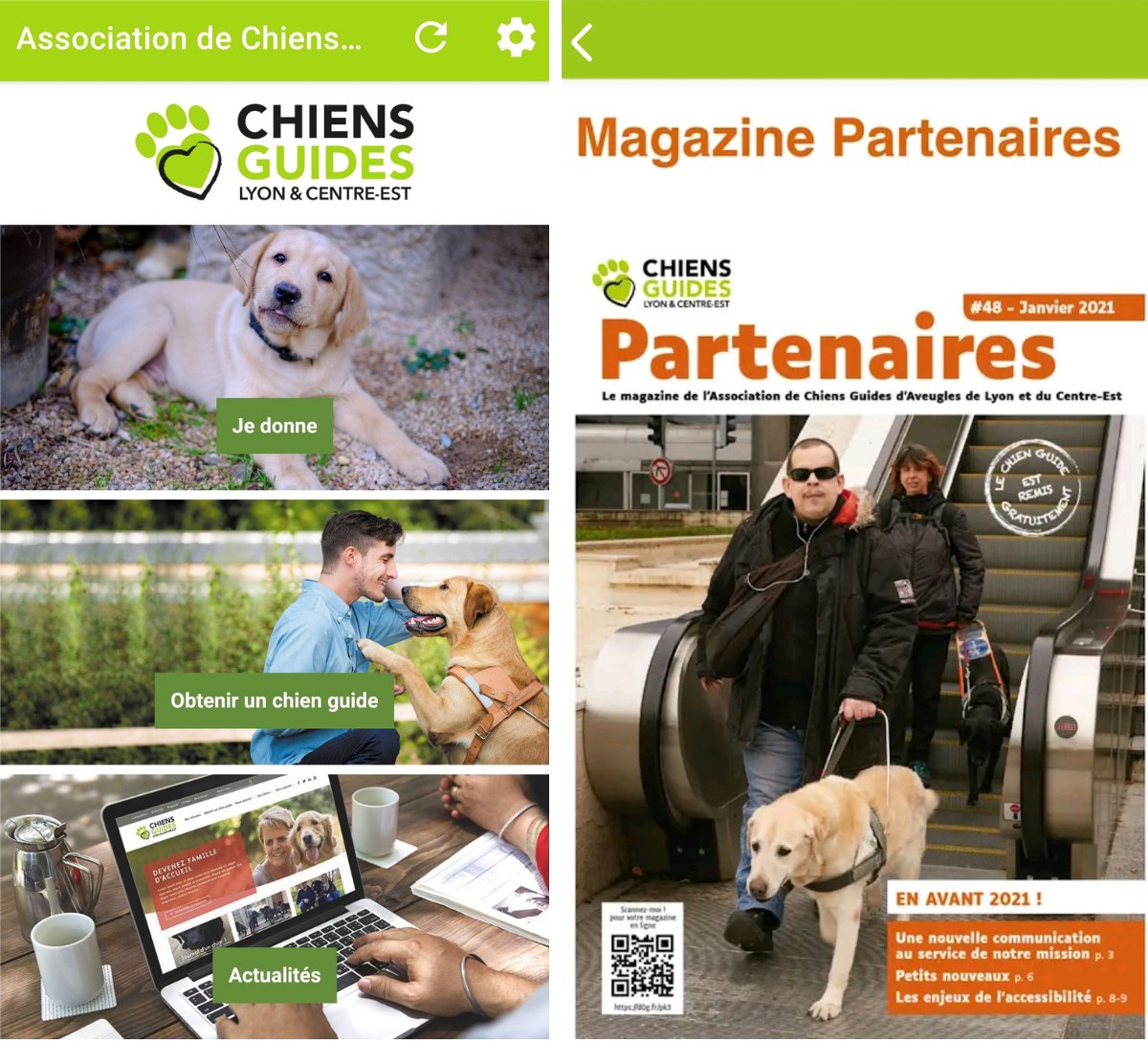 Square is already partnering with the Association of Guide Dogs for the Blind in Lyon and Central-East France by developing and updating their mobile application and their magazine called "Partenaires" ("Partners").
A particular requirement in the development of these communication tools is the so-called "document accessibility", or documents that are optimised to be read by a smartphone voice assistant, which has become essential for the visually impaired.
Beyond the technical software expertise, Square can rely on our logical and functional expertise to implement the necessary "remediation" which allows an optimised voice over reading experience of any document.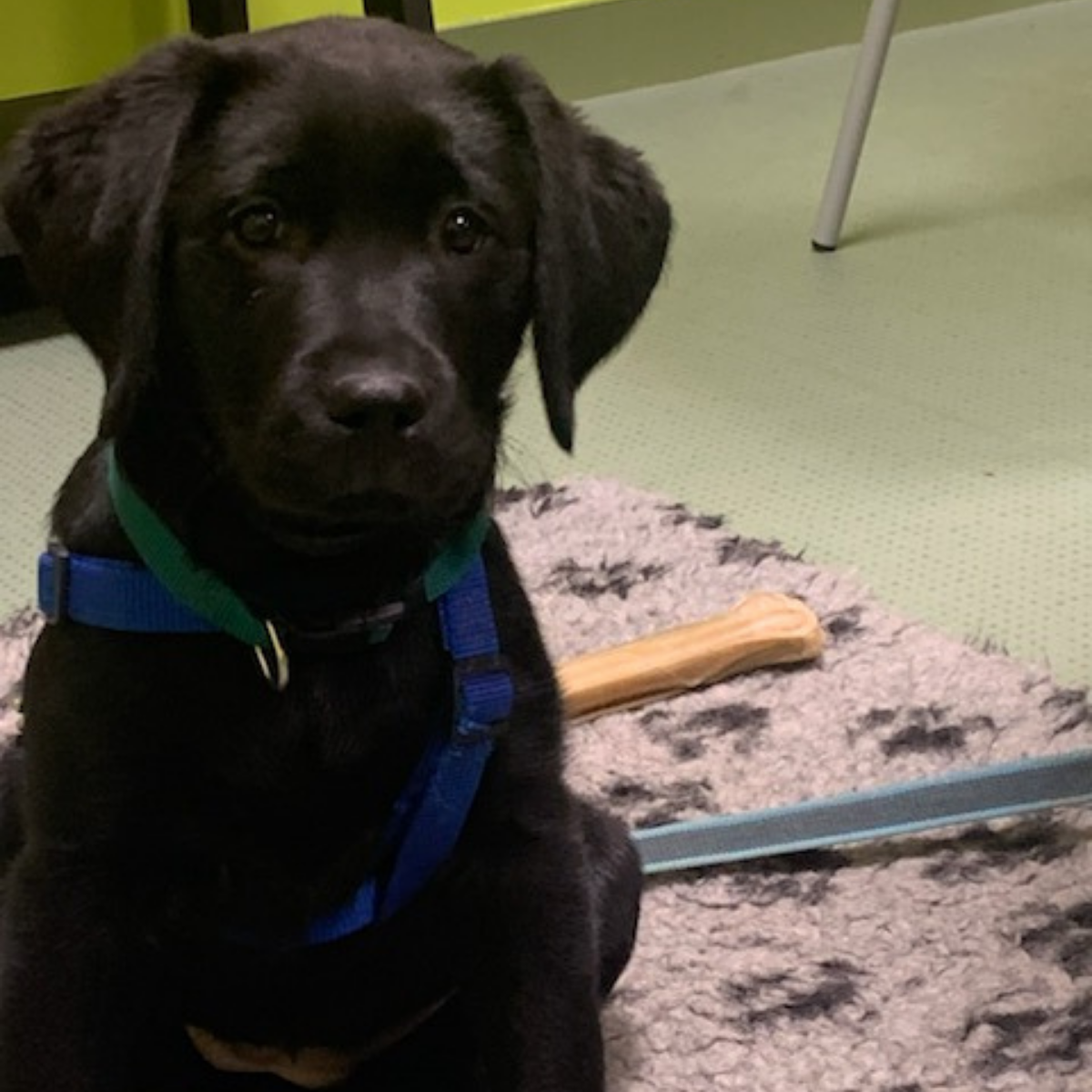 For 35 years, the Association of Guide Dogs for the Blind in Lyon and Central-East France has been training and giving guide dogs free of charge to blind or visually impaired people, which restores their self-confidence and autonomy.
Each year, 20 dogs are handed over by the Association to their new owner, forming a dog/owner partnership based on trust and mutual respect. A tandem that will quickly become inseparable.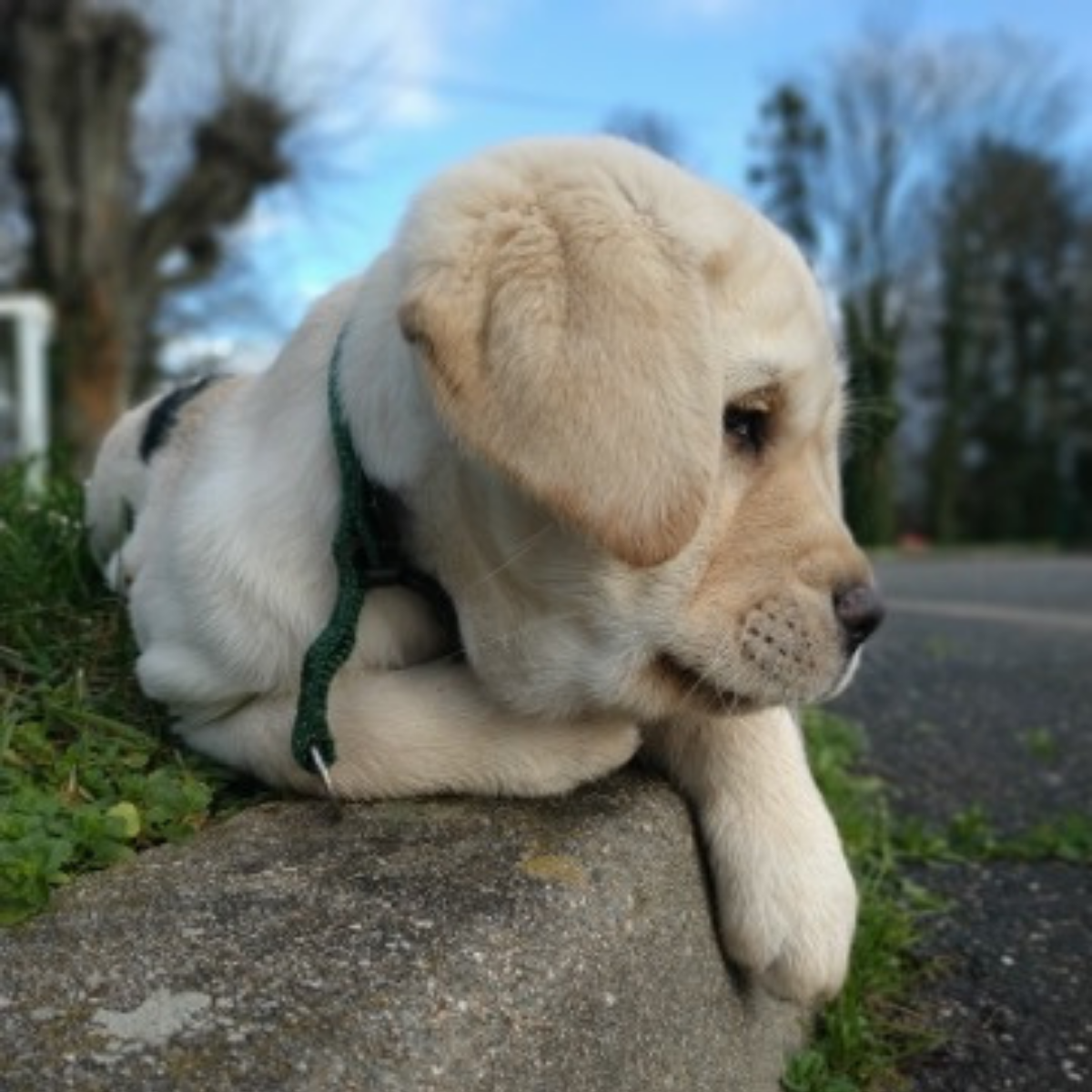 The association, which is recognised as being of public benefit, lives solely on donations and legacies. These donations allow the puppies entrusted to the Association to be fed, cared for, and educated, and to accompany the visually impaired in their daily lives.
Each year, companies and schools commit themselves to the Association by sponsoring a puppy. This puppy will become their mascot and as such continue to raise awareness among employees and/or students of visual impairment, and of our differences, quite simply.
These actions can be part of a corporate social responsibility (CSR) engagement and contribute to creating social links within organisations.
If you wish to download the application, click on one of the buttons below: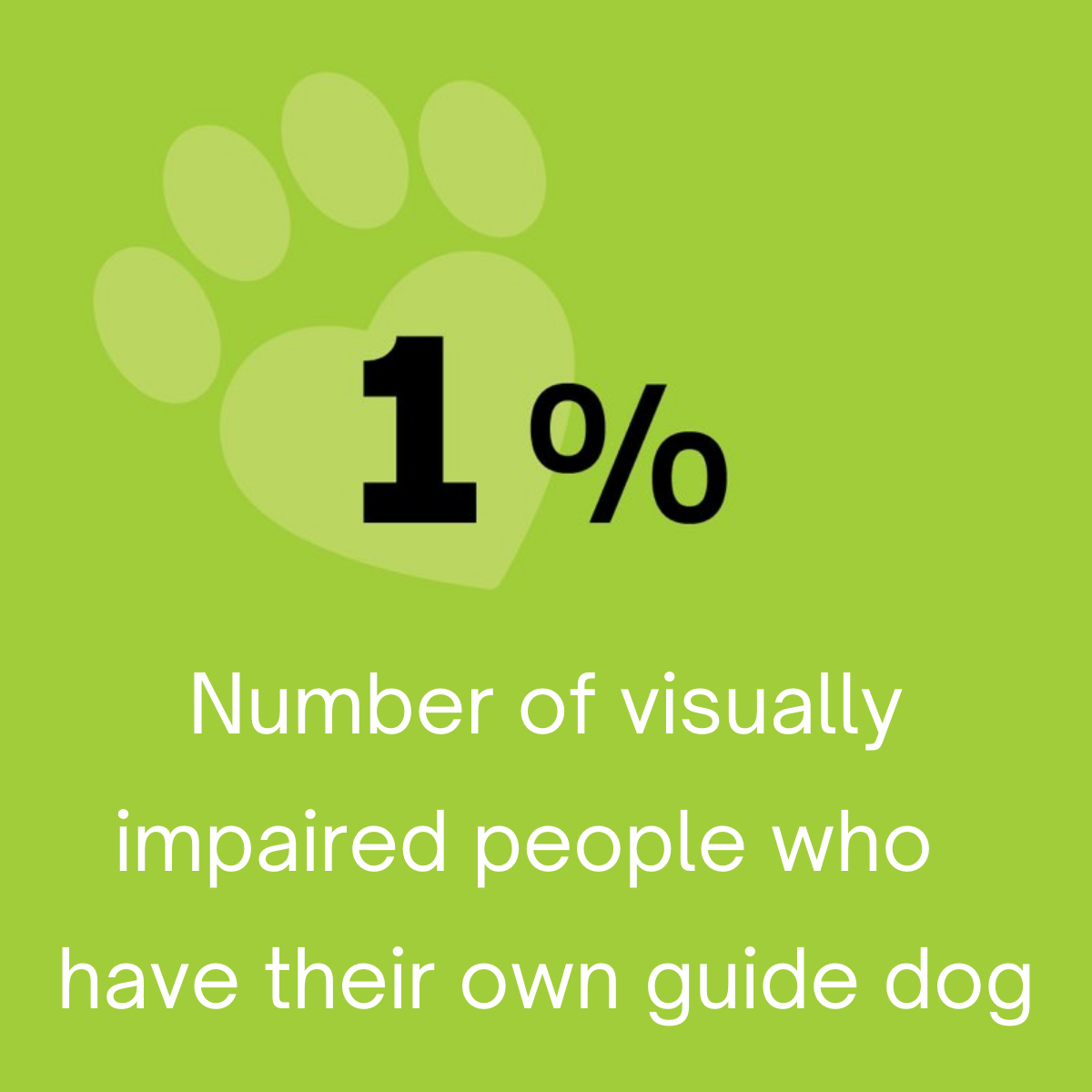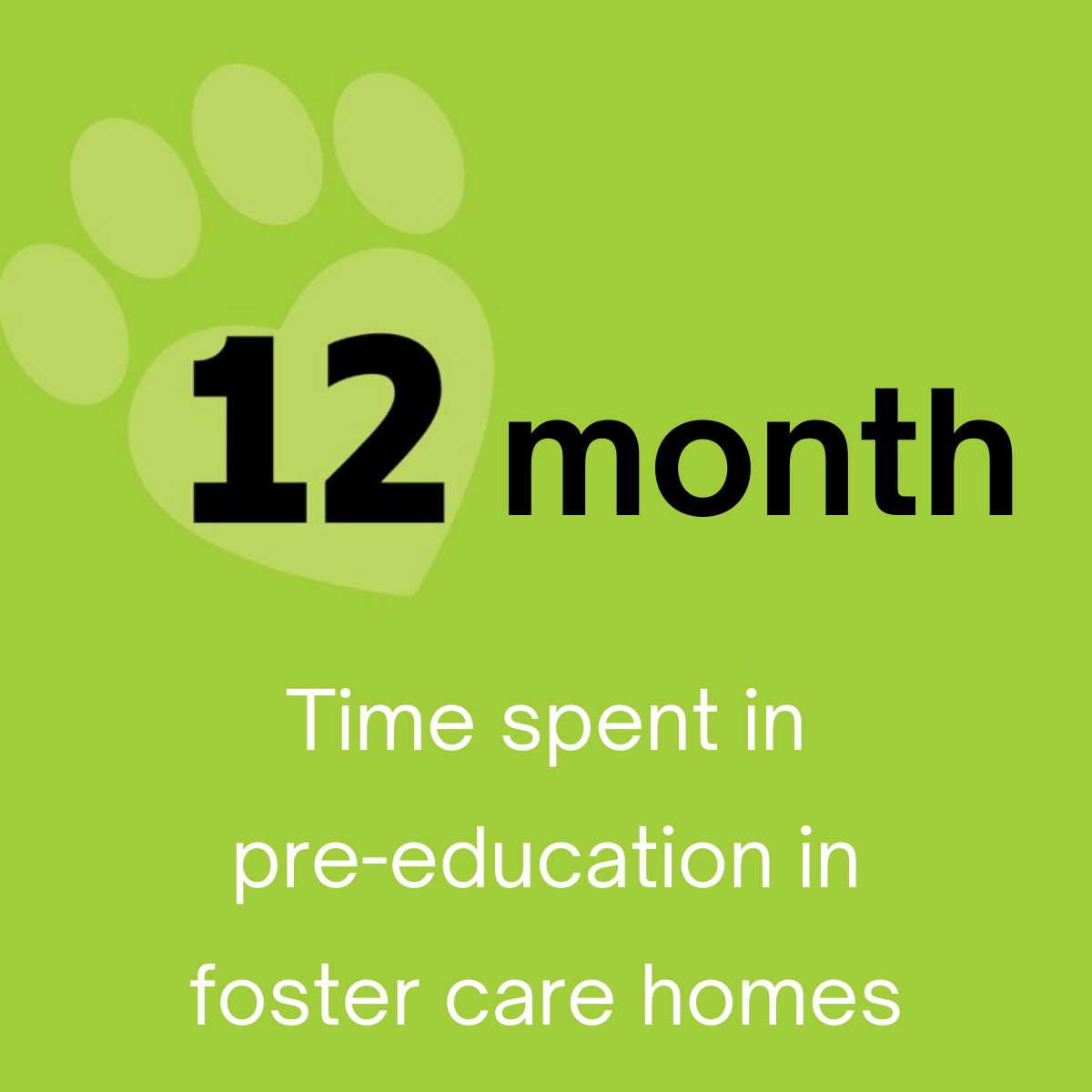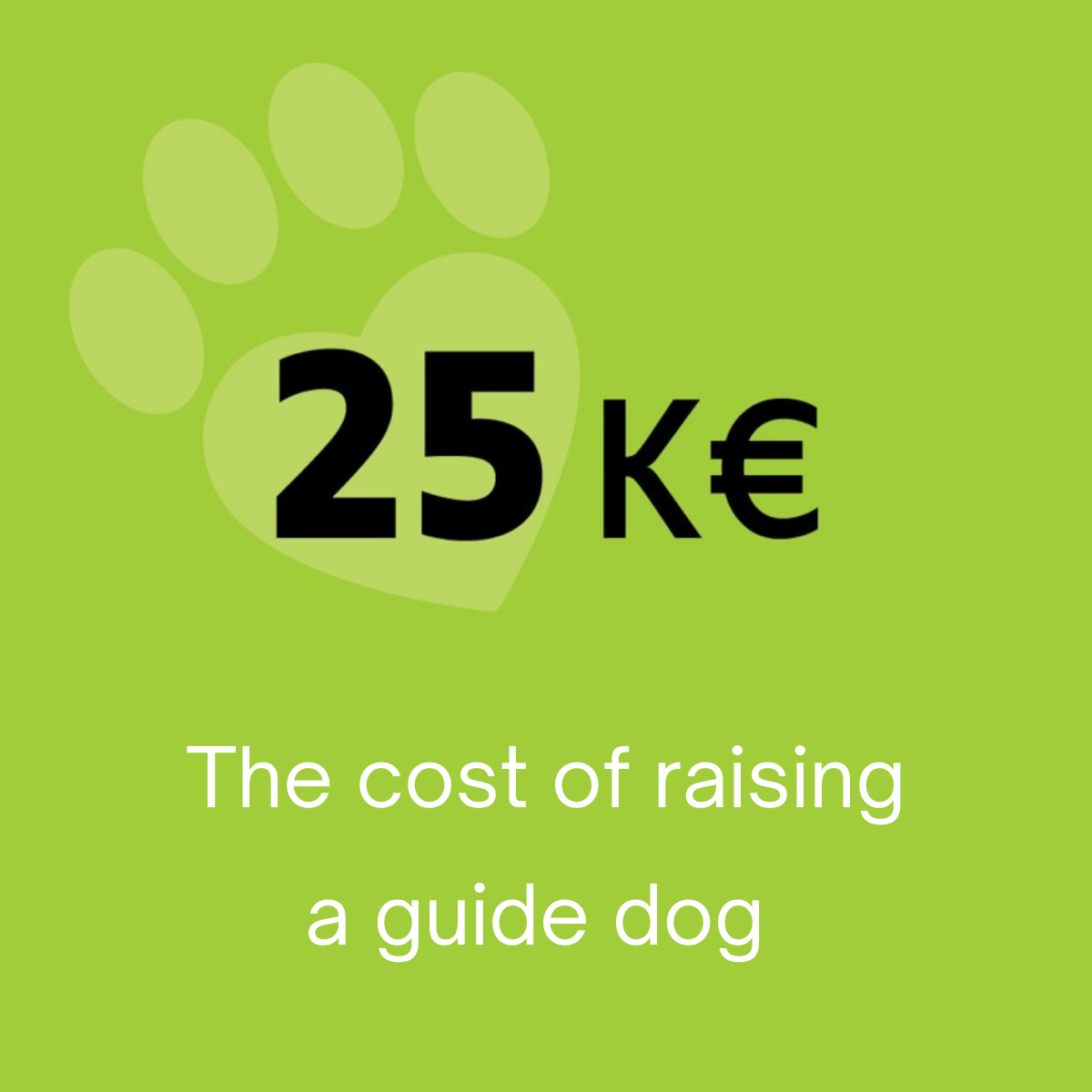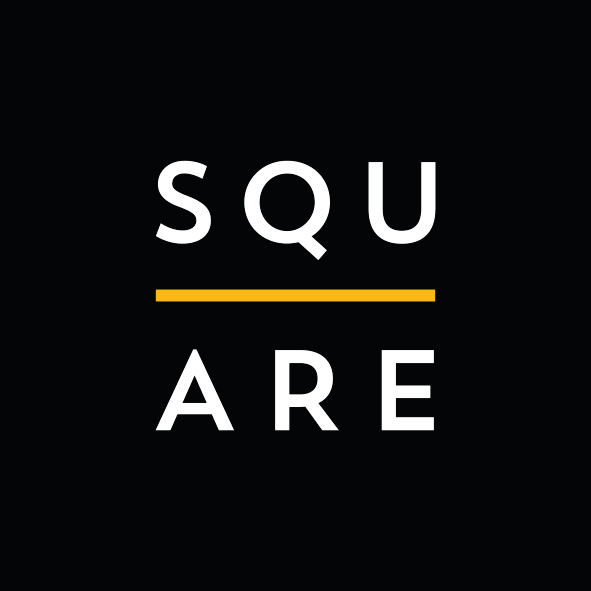 To find out more about our accessibility and remediation solutions contact us: contact@square.fr
You can also browse our website, where we present our expertise.