270° AGENCY
Design management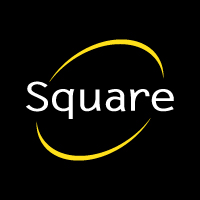 Graphic communication,
our core business.
Editing and packaging, digital, solutions integration.
A total control of the graphic chain, based on high level requirements.
A wide range of expertises to lead with you all your projects further and further.
Editing and packaging
Prepress and premedia.
Mastery of the entire graphic chain, from the creation to the dissemination of messages on your communication media. We support you to the end of your projects while overcoming the constraints of the process, be they technical, industrial, etc.
Digital
Mobile applications
Tablets and smartphones.
Creating tailor-made applications for a digital medium that matches who you are. We especially pay attention to aesthetics and functionnalites in the app while keeping an ear for you to personalize its content.
Solutions integration
Analytics, workflow, business intelligence…
The turnkey solution to your problems. SquareFlow integrates functionality that meets the requirements of the production chain such as project management, digital asset management, business intelligence, visual creation and editorial system.
A combination of experiences
At the heart of innovation since 1979, Square is constantly renewing its techniques and its collaborators talents. In 2018, Square teams up 3 virtuoso managing partners to offer you their combined talents (from left to right):
Xavier Badiche's IT know-how in statistics and artificial intelligence,
Jean Ulrich's knowledge of Retail and FMCG Industry,
Roland Donzelle's expertise in print and digital publishing.
Total mastery of the graphic chain with a resolutely technical and technology-oriented approach. Collaborative work, digital strategies, Network Publishing and CrossMedia. We make our tools available to guide you towards a solution tailored to your specific needs.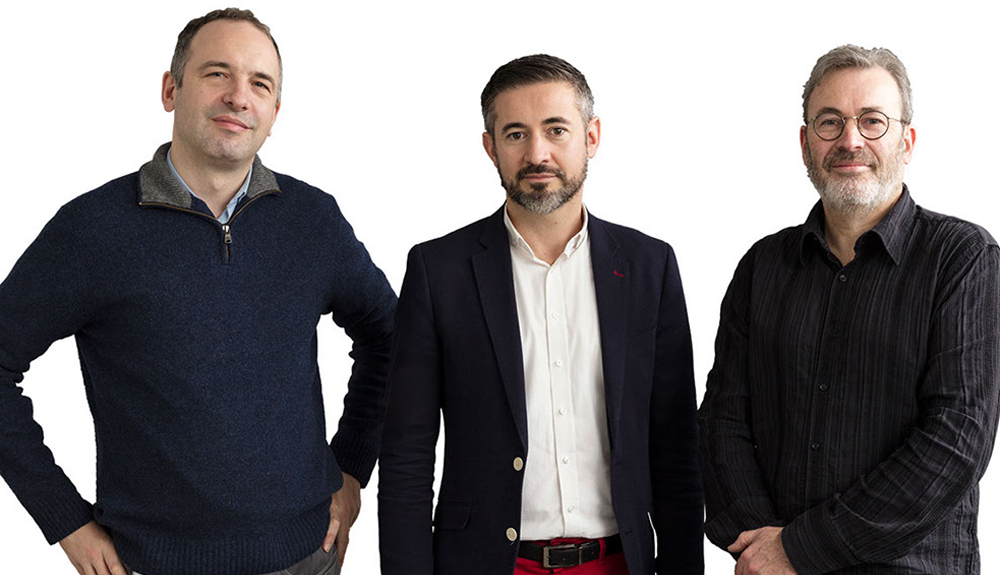 Xavier Badiche – Statistics and IA

Jean Ulrich – Retail and Consuming Goods

Roland Donzelle – Print and Digital
Boost your online sales on mobile devices.
Let's talk about 3D packshots and Mobile Ready Hero Images!
Play video and learn more on Mobile Ready Hero Images in less than 1 minute (French version)!
For 5 years, we have been using 3D image creation technologies to make your packagings available on online sales sites before they are even produced.
Since the beginning of 2017, we produce the Mobile Ready Hero Images of major international brands. Like they do, improve visibility and boost your online sales!
In 2017, a study conducted by Unilever and the University of Cambridge showed an increase in online sales of 5 to 20% using the Mobile Ready Hero Images.
Trusted and long-term relationships with our customers 
« Square is much more than just a supplier, they are a true partner of Danone. Apart from their huge expertise, their staff is highly flexible, responsive and caring. They are always ready for us with the right advice and appropriate solutions. »
Marie Albert, Senior brand manager at Les récoltes bio – Blédina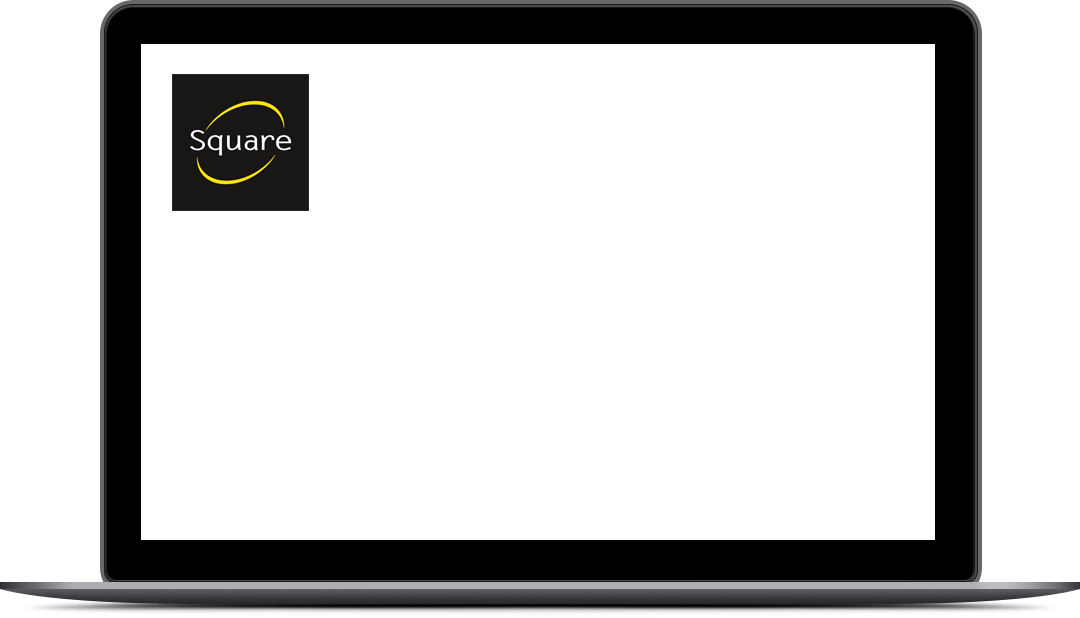 Precursors in the implementation of technical and innovative solutions.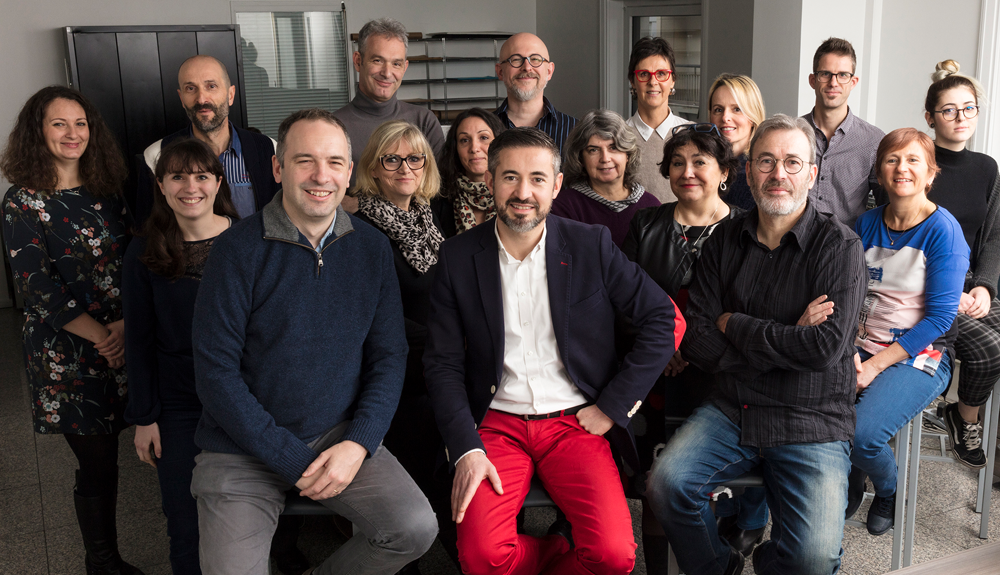 A team of 6 bilingual English project managers offers you their expertise to carry out your projects. Graphic designers specialized in graphic production software, editorial solutions and digital publishing tools by your side throughout the whole production process.
From the left to the right, front to back:
Xavier Badiche, Jean Ulrich, Roland Donzelle, (second row) Julie Crottier-Combe, Corinne Breig, Alexandra Mabrito, Catherine Mézenge, Bernadette Jalifier, Chantal Mirabel, (third row) Audrey Gutowski, Thierry Sabatino, Christophe Quinzoni, Renaud Fabre, Elisabeth Barrier, Valérie Trouillet, Jérôme Durand, Juliette Leclere (missing: Vinod Kirouchenamourty).
Looking for experts?
Contact us!
Contact us to get more information and who knows, find the ideal partner to achieve your goals!