As part of its CSR policy, Square embarked in 2012 on a process of obtaining the Responsible Supplier Relations Label.
Awarded by the French government in recognition of a set of good practices in commercial relations with its suppliers.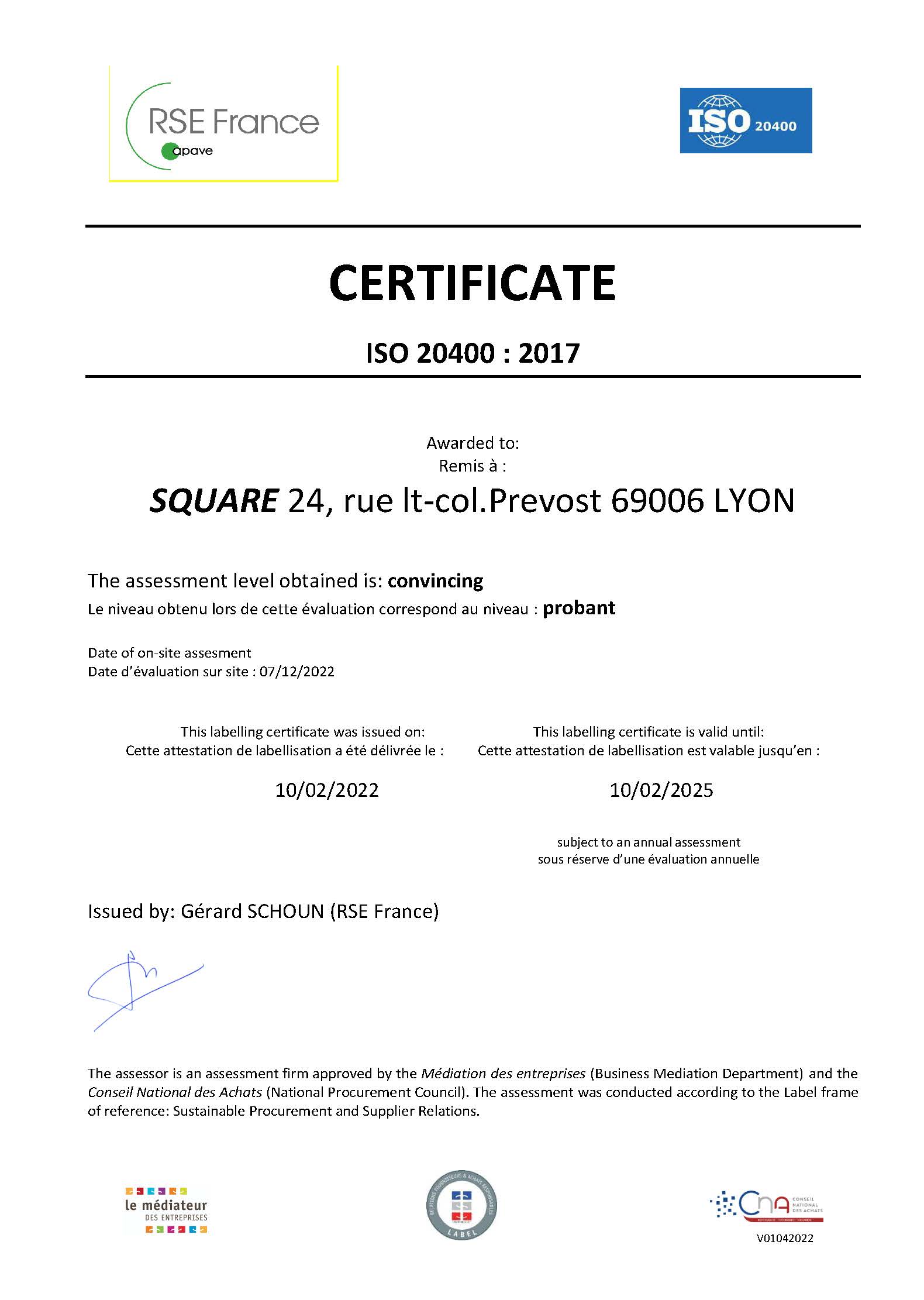 RESPONSIBLE SUPPLIER RELATIONS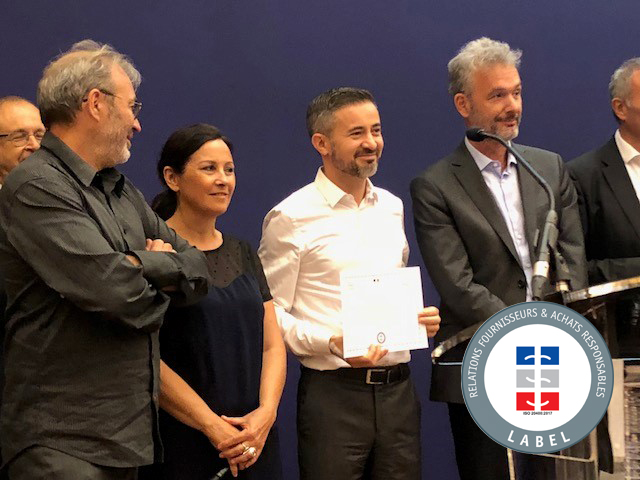 On 2018, July 12th, Square became the first French SME to receive the Responsible Supplier Relations Label. This French government label distinguishes companies engaged in a balanced relationship with their suppliers. It commits us to continuing our good practices, and values, through the creation of wealth, ethical and sustainable trade relations.
Key dates
2011: Signing of the Responsible Supplier Relations Charter
2013: Obtaining Responsible Supplier Relations Label
2018: Obtaining Responsible Purchase and Supplier Relations Label
2022: Obtaining Responsible Purchase and Supplier Relations Label 
To date, the 41 organizations certified represent an annual purchase volume of more than 100 billion euros. (photo: obtaining the label on 12th July 2018, at the Ministry of Economy and Finance, with Jean Ulrich (Director General) accompanied by Roland Donzelle (historical leader) and Christophe Quinzoni (internal mediator).
Know more: Responsible Supplier Relations Charter website.
Connect with the company's mediator: mediateur@square.fr
RAISING AWARENESS

IN CORRUPTION RISKS
Our internal approach to problems of corruption in the purchasing function.
Square distributes the training tool developed for companies by Transparency International France to all its employees in order to make them aware of the situations at risk of corruption in the purchasing process. Download and read more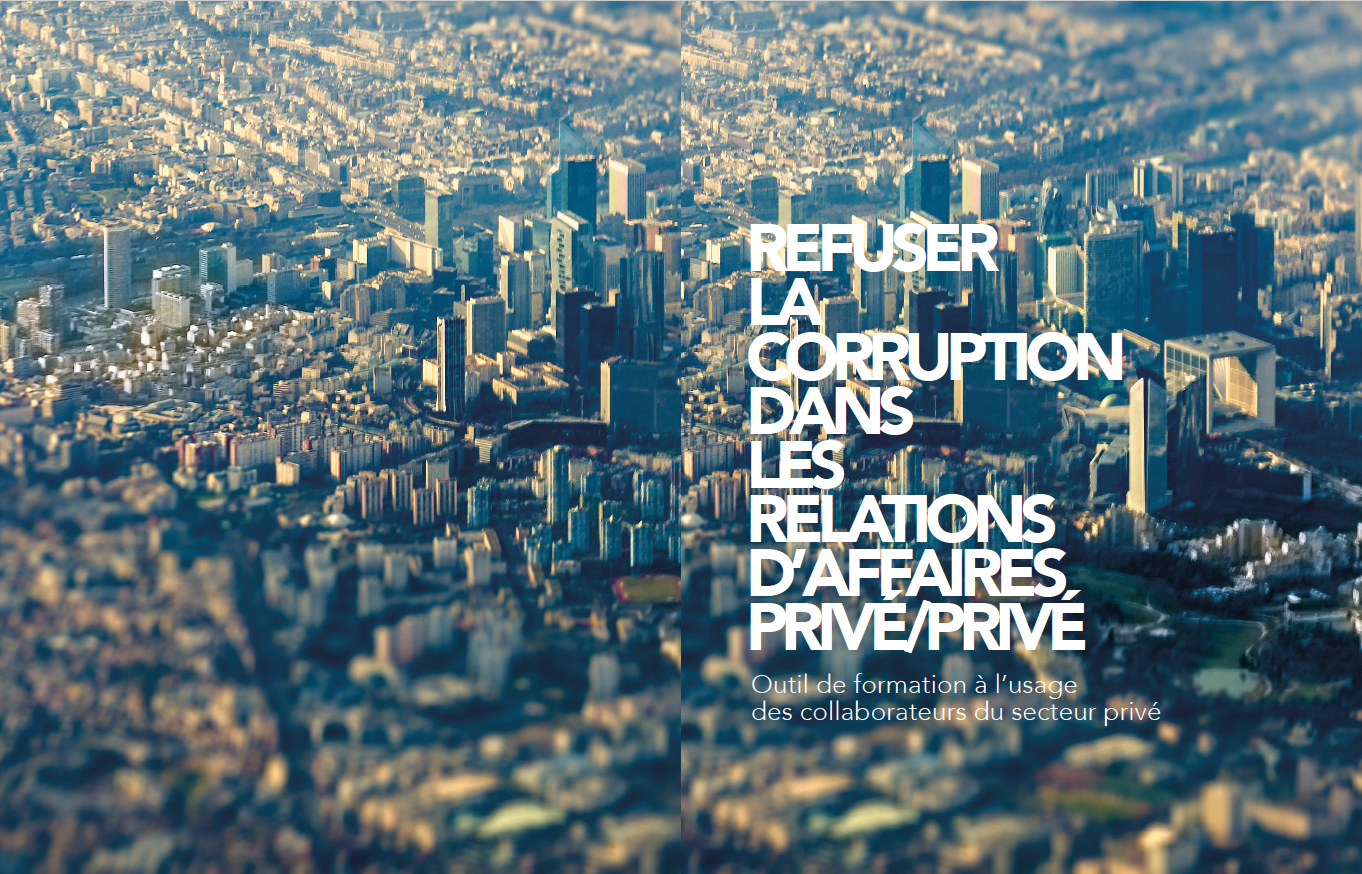 CHIENS GUIDES DE LYON (GUIDE DOG TRAINING)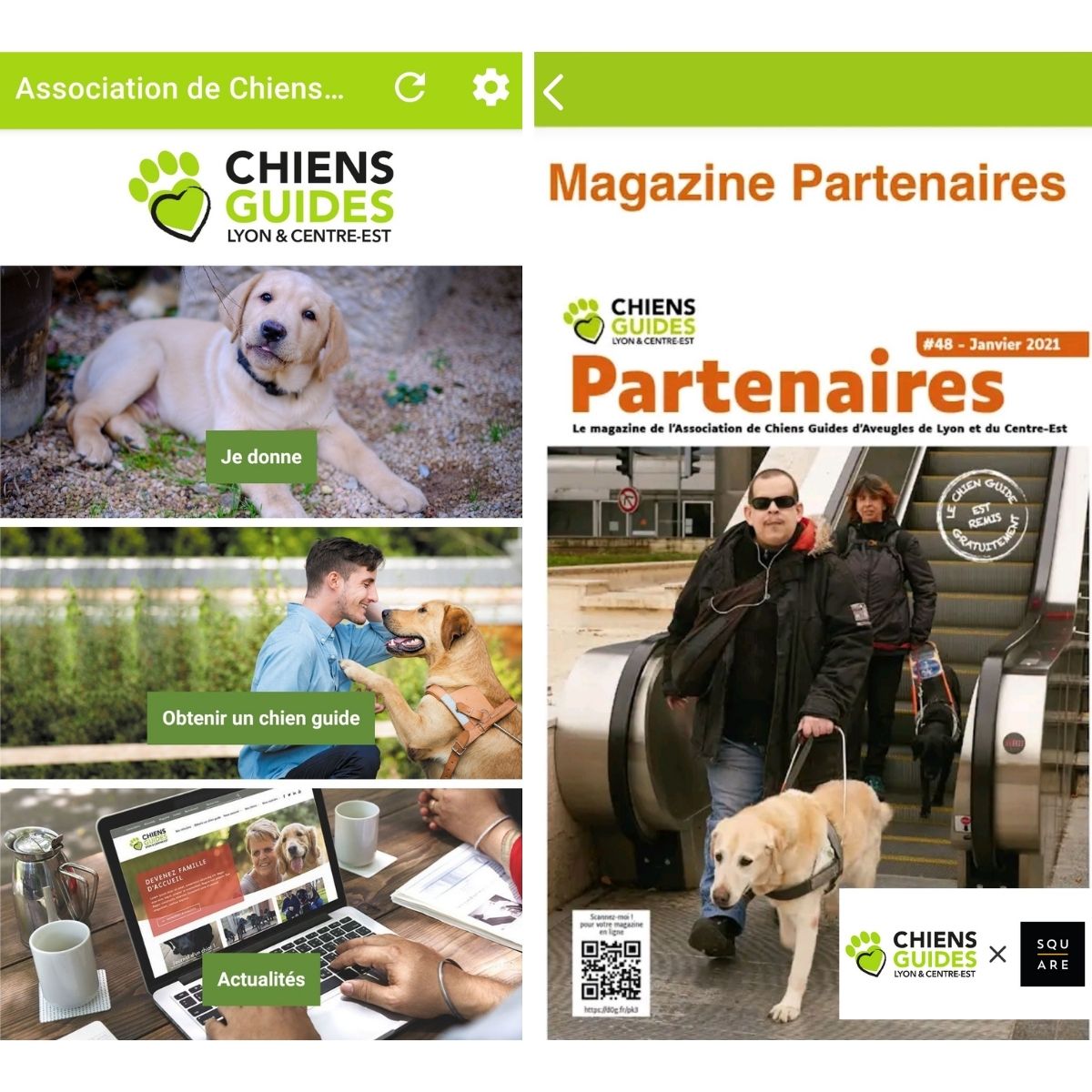 Square is a partner of the Association "Chiens Guides de Lyon & Centre Est" which helps visually impaired people.
We created their 100% accessible* application and we regularly produce their "Partners" magazine in accessible* PDF and audio versions.
*Accessible = optimised to be read by a voice assistant.
To find out more you can read our article on our blog page by clicking here!
CSR (Corporate Social Responsibility) certification is the implementation of sustainable development at company level.
It involves a company taking initiatives to protect both the environment and society.
CSR is based on three main pillars: the first is environmental, the second is social and the third is economic.
Square is one of the top companies assessed by EcoVadis.
To mark the occasion, a tree was planted in our name through the One TreePlanted partnership.
Translated with www.DeepL.com/Translator (free version)