Brand packaging
BRAND PACKAGING
ARTWORK MANAGEMENT

 
Our Design to Market team builds the bridge between design strategy and printing across all your brands, pack types and printing techniques. Master creation and adaptive design ensure timely handover from your strategic agency, as such reducing design cost and ensuring downstream graphic chain compliance.
Artwork experts ensure visual and content compliance while respecting brand guidelines, technical and legal requirements. After validation, we prepare the files for printing (prepress). Square deploys different sets of requirements for prepress depending on business challenges that our customers wish to address, from standard Certified PDF to custom made repro. In any case our files are print-ready and protected for maximum print quality.
Along the way, your central contact drives and animates progress and process improvement.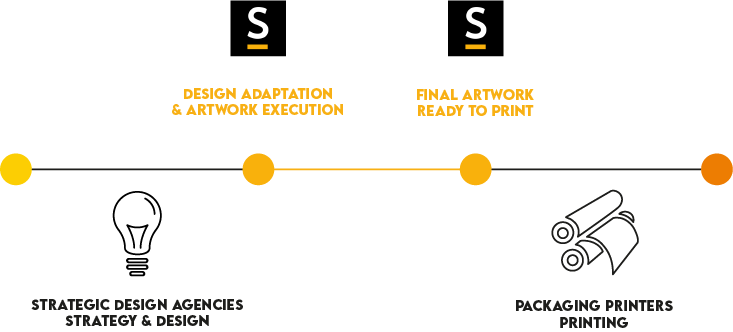 BRAND PACKAGING
DYNAMIC ARTWORK
Content mistakes are the main source of artwork non-compliance, and the most critical risk for your consumer's trust in your brand.
Our graphic engineering team eradicates content errors via templating, secure content management and automatic text-on-pack. Combined with 100% safe text comparison functionality you can launch your product with peace of mind.

BRAND PACKAGING
BRAND PROTECTION
During the shopper journey, your brand needs to provide a consistent brand experience across all channels and touchpoints.
This goes from colour consistency on shelf, over content compliance across digital and print media, to constant protection of your brand's key assets and guidelines. Working across all channels and brands of your company, the Square Brand Teams provide the brand guardianship you need along the way.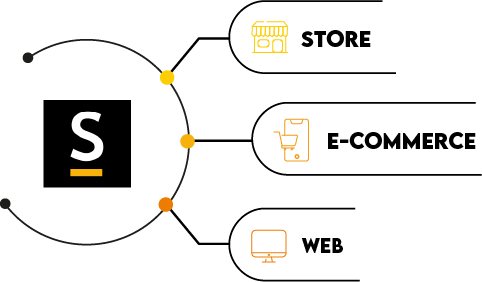 BRAND PACKAGING
E-COMMERCE
In today's connected world, consumers have found different ways to engage with brands. As a brand owner it is often difficult to deliver a consistent brand experience across all touchpoints of the consumer journey. At Square we understand this and have developed seamless fusion of brand and product data between printed packaging and e-commerce platforms.
We work together with brand owners to organize customer data and facilitate the content management and localization process. We set up "smart briefing" through automatic export of PIM, DAM, ERP and PLM systems; or we offer the same benefits through a simple form that can be exchanged via e-mail. We transform and load the data in our "SquareMax" database that allows brand owners to synchronize content and data across packaging and other communication channels, e.g. e-commerce or online product and brand platforms.
Within hours after finishing the packaging artwork, Square has already loaded all packaging files, pack shots and hero images to a DAM site, including the required GS1 metadata. Product data and images are automatically pushed to data pools who in their turn feed the data pools of the different retailers.
Brand consistency made easy!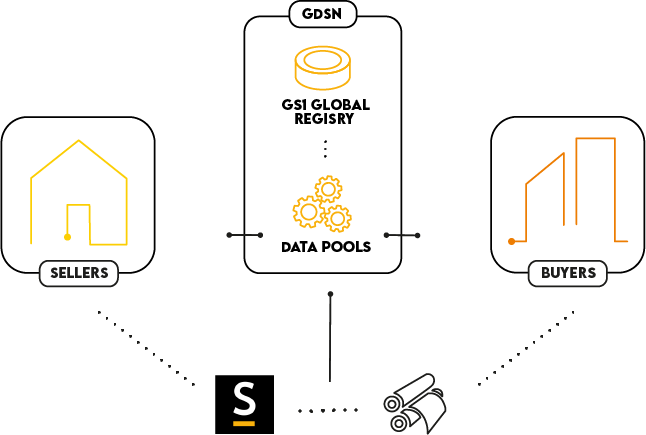 BRAND PACKAGING
CONNECTED PACKAGING
Connected packaging helps to satisfy the customer's thirst for information, by making up for the lack of space on the pack itself. Flashing the pack with a smartphone immediately opens a whole new world of possibilities: best before date, product authenticity, drug instructions, detailed composition, recipe ideas, virtual animations, instructions for use, … the list is endless.
Working with major brand owners for more than 20 years, Square has always aimed to be at the forefront of innovation. We were early adopters of digital publishing with the when the iPad first came out in 2010. Since then we have never stopped developing the links between the physical product and the digital content.
Contact us to discuss possibilities:
Product information immediately accessible in any language thanks to automatic recognition of language settings on the consumer's smartphone.

Blind and visually impaired use voiceover to get audio description of the product

We are working with GS1 to prepare the future replacement of barcode technology through QR code which contains a lot more data than just the GTIN number, for example Lot number, smart best before date, URL links to brand activation portals, recycling instructions, …

Help reduce waste and improve recycling instructions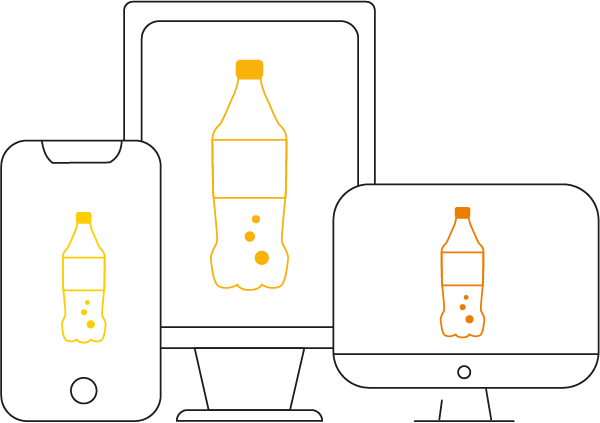 BRAND PACKAGING
GS1 HERO IMAGES & PACKSHOTS
Sometimes you need to visualize a new product or design before it's even produced. And for boosting your brand online, you need strong images with perfect "readability". The right image for the right purpose and channel, without breaking the bank? Enter the Square pack shots and hero images!
For the past 10 years, Square has been mastering standard pack shot creation via 3D technology. Since 2017 we added Mobile Ready Hero Images to our scope and have become experts thanks to our active participation in the GS1 international working group on this subject. We deliver the right images in the right spec, combined with workflow efficiency and publishing know-how.
Supercharge your sales on e-commerce, with Square pack shots and Mobile Ready Hero Images!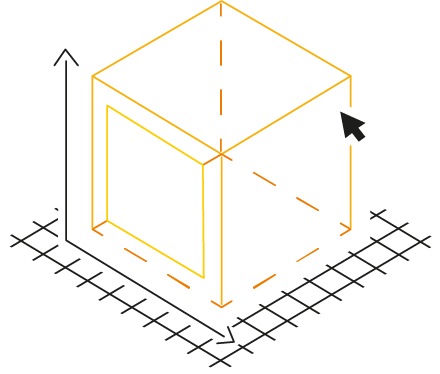 Do you need tangible evidence of your genius idea? Or you need to attend an exposition, but your new design hasn't been printed yet? Call us and we'll make a mock-up for you, so you can show your packaging with the new design instead of taking your old one.
Use our mock-ups for testing them on shelf or show them to consumer testing panels. Make candy bars of 2 meters in size, blow up your packaging to monster size and get a smile and attention from everyone in the room!
We create mock-ups of any kind and size, with digital technology and industrial finishing. Almost the real thing!