Our agency
Square helps brand owners to streamline their packaging graphic chain & marketing communication processes. We believe that smooth organization and execution of the graphic chain is the key to brand performance, both on physical and digital shelves.
With 40 years of innovation and firm roots in Europe's multicultural localization environment, we are proud to partner with Global Brands in FMCG, Consumer Products, Pharma and Retail. They rely on our daily dedication and innovative solutions to build successful brand experiences together.
We are masters in blending creative strategy with operational efficiency and just love keeping things simple & Square.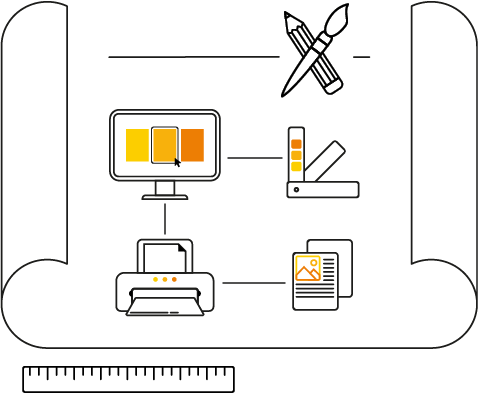 At Square we have been innovating ever since 1979, permanently renewing our techniques and keeping our team's talents up to date. We are clearly a challenger agency and forerunner in new skills and technology to stay in touch with the ever-evolving needs of brands and consumers.
Our committed and involved management team passionately unites their unique talents and background to stimulate innovation. We are privately owned, financially stable and independent.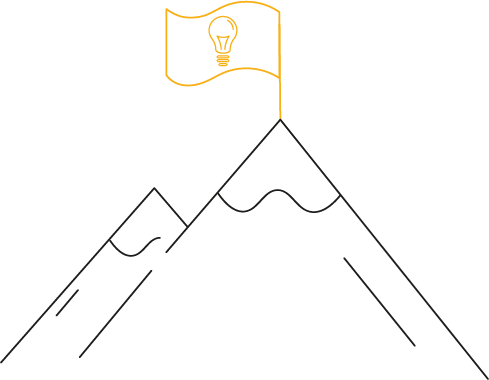 Square is surrounded with a network of reliable and high-quality partners, each of them are business expert in their industry. Loyal to our brand focus, we bring in dedicated expertise and know-how as needed while remaining totally technology independent. Together with our partners we offer a comprehensive and complete 360° service offer when it comes to graphic chain management. We proactively team up and collaborate with some of the most influential organizations of the graphic and retail industry.
GS1: Square actively helps to define the rules and specifications for MRHI (Mobile Ready Hero Images) and is recognized as one of Europe's leading agencies for this matter. At the same time, we are supporting the development and roll-out of the QR code as future replacement of the EAN code, in order to support enhanced traceability, consumer interaction and logistic traceability.
GWG: Square is forerunner in defining the standards for PDF exchange and standardization of files ready to print. Square is a certified PDFX generator through the Ugra certification institution.
Measure Color: our preferred technology partner cloud-based print quality management. Square defines brand colours and tolerances and invites printers to sharply defined print instructions. Thanks to auto-calibration, printers record their print runs easily and into the database. Our customers enjoy a powerful and trustworthy source to control print quality in an objective way, for any chosen print run, without the need for costly press attendances.
Twixl: one of our technology partners to offer digital platforms for developing ultra-mobile applications that are robust and independent of device and operating system.
Alkemics and Equadis: advanced workflow technology to automate data distribution and synchronisation between physical packaging and digital shelf, via structured transmission of product content and images to data pools in full compliance with GS1 directives.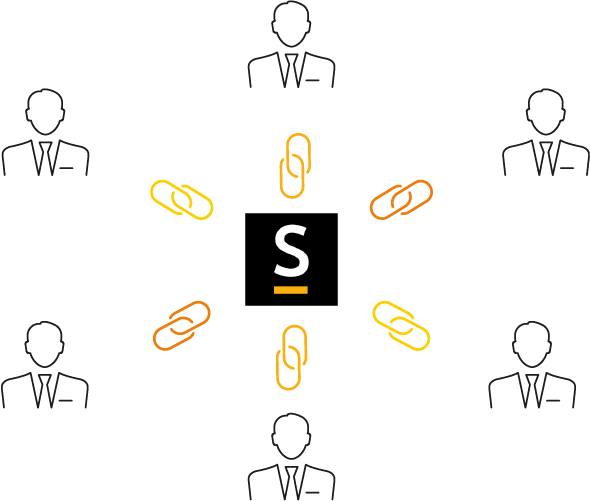 We focus on Brands and listen to their business objectives first. We organically tailor our menu of services to the needs of our client:
FMCG and consumer products: reducing cost and accelerate time to market from design to print. Through connected packaging we digitalize brand content and ensure omnichannel consistency. Agile and dynamic, going the extra mile.
Pharma: error-free artwork through automation and standardization, fully traceable thanks to pharma-compliant workflow management and process control. Priority on Safety, Health, Environment combined with quality and cost control. Automatic QC of text, content, braille and pharma codes.
Retail: boosting sales on e-commerce platforms with MRHI, perfectly compliant with GS1 requirements. Connecting Brands and Retail via automated product content and imagery to data pools. Carefully navigating through the constantly changing network of players, product segmentation and sharp competition.
Square brand teams are proud to work with local and global customers within Food, Foodservice, Household care, Specialized Nutrition, Gardening, Beverage, Pharma, Retail, Beauty and Personal Care.
Our digital team takes care of any brand or company that wishes to digitalize communication or modernize communication through ultra-mobile communication apps.
« Square is more than just a supplier: they are our partner. Their staff is highly skilled and flexible and we can always count on them to bring the right solution and advice that matches our needs. »
Marie Albert,
Senior brand manager
Les Récoltes Bio – Bledina